Inherit the red gene and follow the leader's footsteps...
In October 2020, the backbone group of PHOTON will go to the old revolutionary base area of Jinggangshan in Jiangxi province to start the journey of pursuing the red revolution。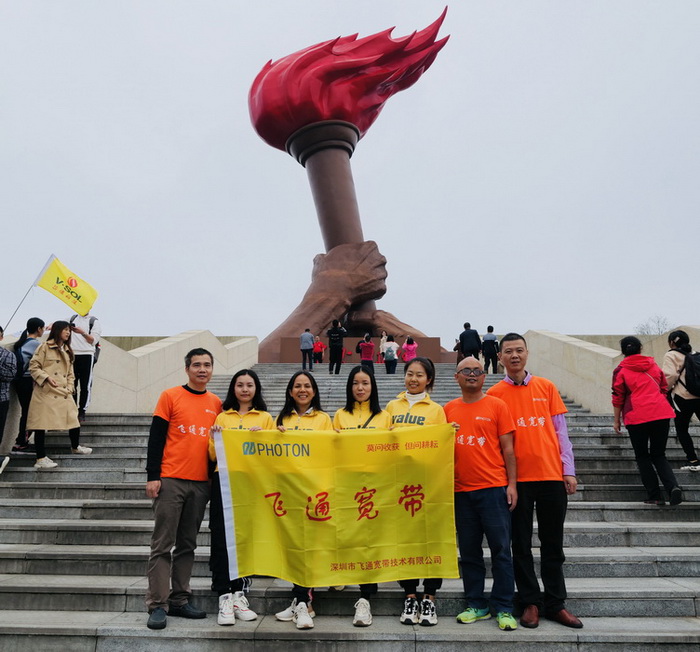 Facing the morning sun, wearing red army uniform, with neat steps, soon saw the first line of defense: Huangyangjie outpost fortifies. This is a trench, and the Red Army soldiers, lying on their faces in the trench, fired down the hill and beat back the Kuomintang. Here is one of the famous battles of our Party with fewer victories. Seeing Chairman MAO's inscription, it seemed like a return to the night of victory, when everyone sang and danced with the red flag. While standing on the boundary of the Yellow Ocean overlooking, the mountains, it is a kind of kazuo when guan Wanfu Mo open spirit!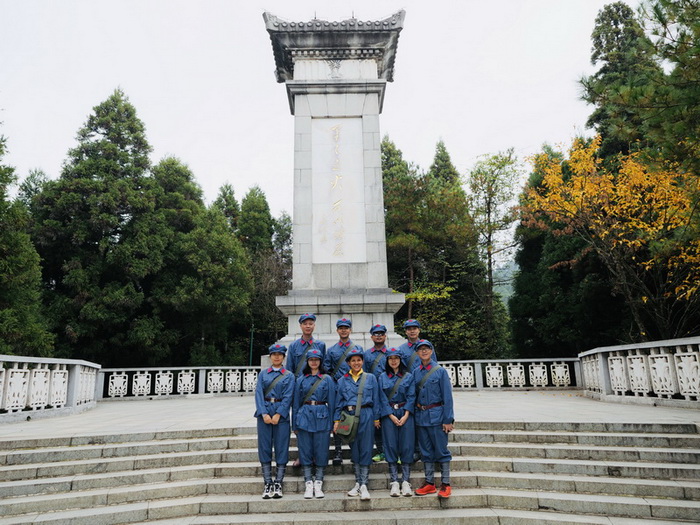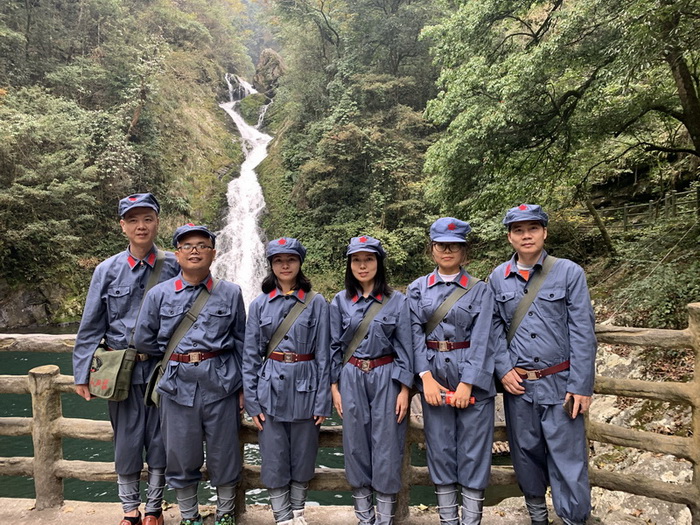 Then, we went to the natural and cultural landscape of the longtan scenic area, enter the meantime, ancient towering, blotting out the sun shade, steep cliffs, all creations, go clear water, blue if SPAR, touching the stream, clear and bright, especially the charming waterfall, people not to sound to the first, let the water flowed, parody coloured gems, very beautiful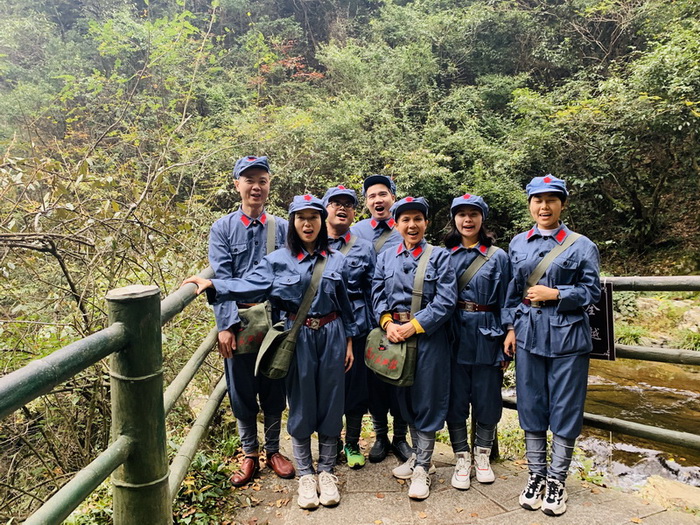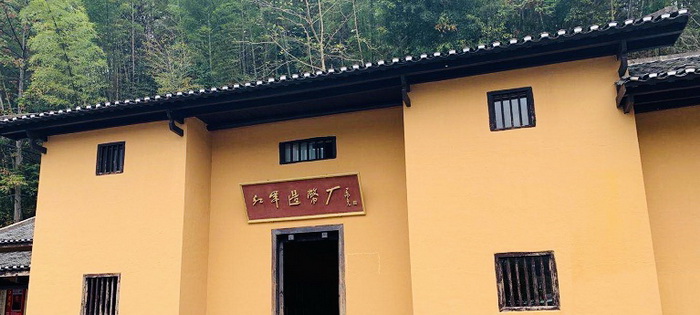 Later, the backbone of Fei Tong visited the Red Army Mint, Bai Zhu Lin, Chairman MAO's former residence and other places. It is said that it was very difficult to have a meal at that time, and a song can be used to express the hardship of that year: "Red rice, pumpkin soup, autumn eggplant, delicious taste, every meal was eaten." Between the lines, there is no one who does not show the optimism of the revolutionaries。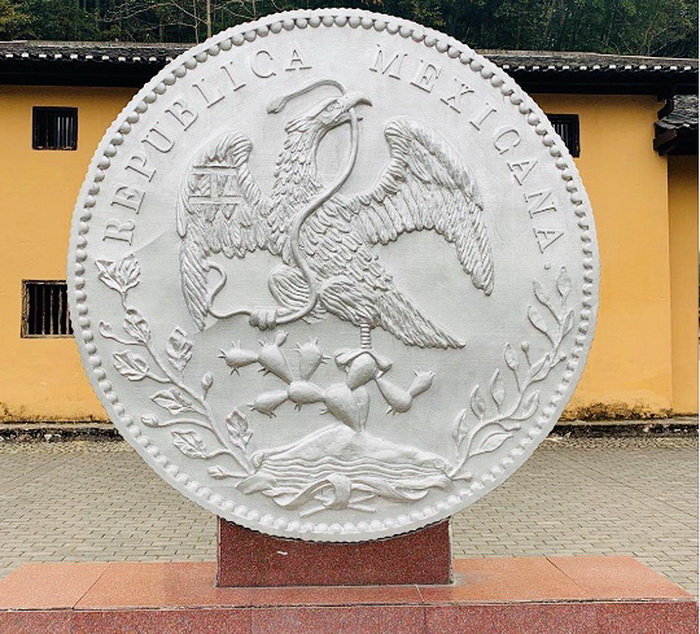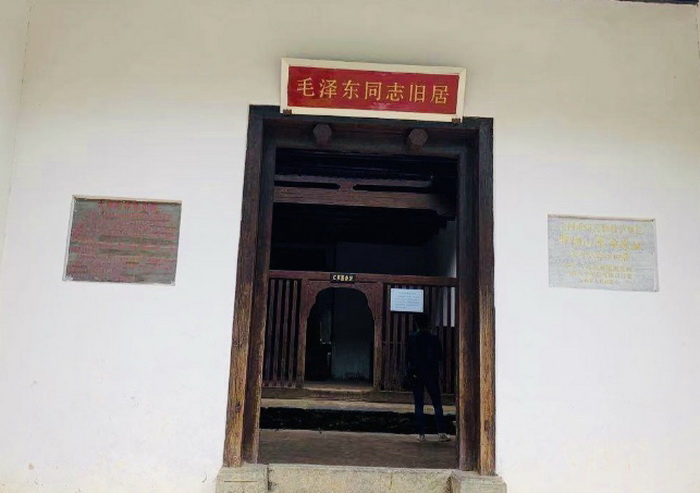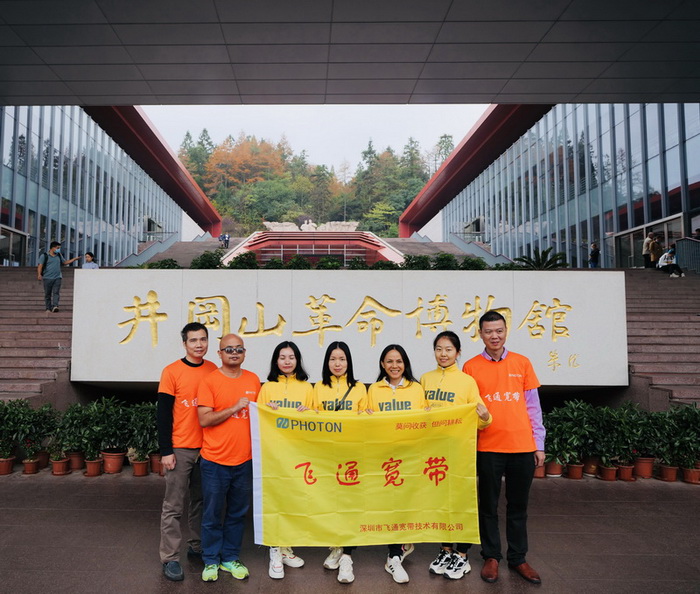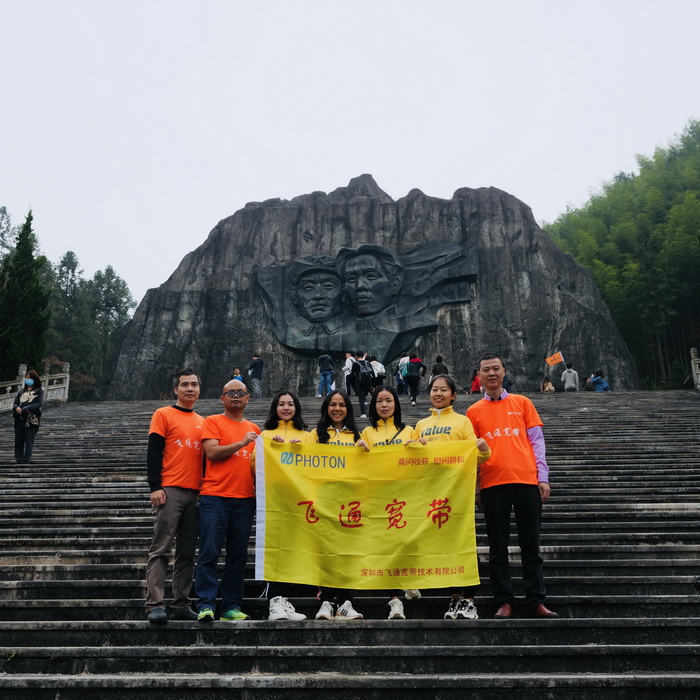 With admiration for the heroes of the past and yearning for a better future, we come to the Revolutionary Museum of Jinggangshan. We remember you and thank you. The red faith will be passed down from generation to generation。
Inherit and carry forward jinggangshan spirit, strict egoism, strive to work well, increase the team innovation, cooperation consciousness, we encourage each other, close to each other's heart, deepen the team cohesion, for the future work, life consolidation of the tacit understanding foundation! Strive to be a leading brand in the industry!